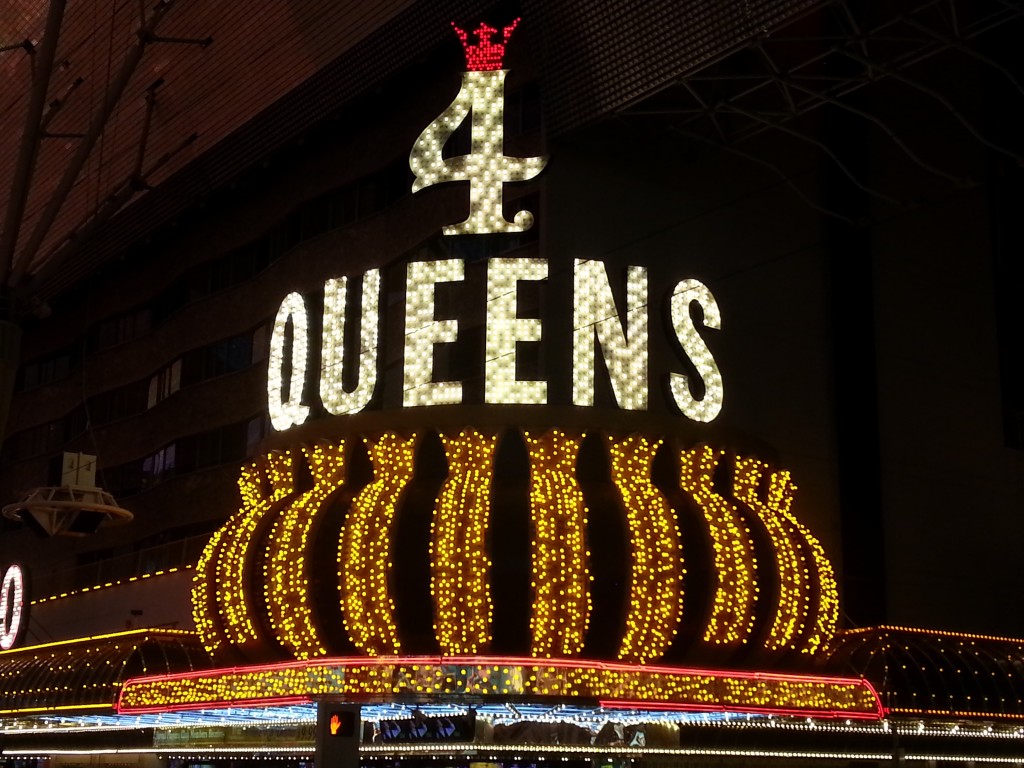 I was in Las Vegas last week for the annual G2E Gaming conference being held at the Sands Convention center which was right next door to where I was staying at the Wynn Encore.
Vegas is fantastic on so many levels and if you embrace the "cheese" you'll have a fantastic time. The conference was much as I expected and I had a few interesting chats with some of the main exhibitors. I'm not a slots player really but there were hundreds of machines from the different games manufacturers all with their free play modes permanently enabled. I played a few but it wasn't enough to turn me into a slots player.
So as usual I hit the Blackjack tables with various degrees of success. I played tight as usual and took my opportunities for doubles and splits when they came along. I find that when I play like this I can turn a profit and if I manage to recognise when I'm on a run and up my stakes in time I can increase the number of chips I have into a healthy balance.
BUT I also recognise my bad side and had several sessions where I tried to chase my losses and increased my bet above what I would normally play. No surprises to find that I lost all my chips pretty quickly which meant an early night on one occasion!
I went to Vegas with some friends and they introduced me to Video Poker. It's like slots but it's not, because you do have an influence on the outcome of the spins by being able to hold reels, pretty much like you can on Pub slot machines.
I deposited a $100 and selected the 5c wagering. I was wagering between 50c and $1.50 per spin depending on the game I was playing and found that on the whole if i played sensibly for about an hour I would be about even, give or take a few dollars. The sessions seemed to have their dips but you would get the odd big win to bring you back up and that seemed pretty consistent when I was playing.
So I mixed my casino sessions between Blackjack and Video Poker and it seemed to work that If I lost on Video Poker I'd win on Blackjack and visa versa!.
Unfortunately I was one of the 96% that leave Vegas down. At one stage I was up but greed took over and in the end I lost a days worth of stake money. No bad for being out there 6 days!
In my hotel Blackjack was played with 6 decks or one deck. The six deck game offered blackjack at 3:2, offered insurance at 2:1 and the dealer had to hit on soft 17's. You could double on any card and split pairs and the double on those. The single deck game paid 6:5 on Blackjack with all the other rules the same as above. There were no side bets on offer.
I did spend an afternoon touring casinos outside of Las Vegas and found the odd two deck game, with 3:2 blackjack and side bets. Being independent setups you also won extra prizes for suited Blackjacks and 3 seven's 21's. Luckily I didn't win any as I would have had to find a home for 6 packs of Pepsi's.
All in all I had a great trip and as you can see from the images below there is money to be made on Video Poker!