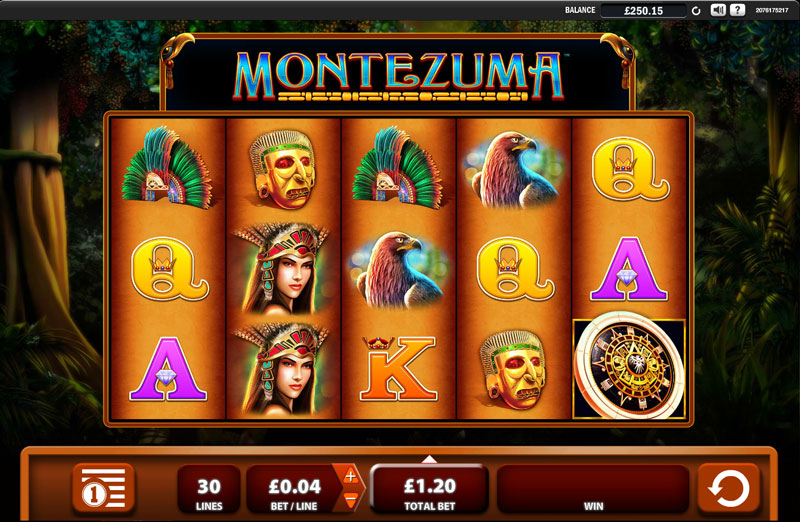 Back in the day I used to play slots or should I say "Fruit Machines" in my local pub. I'm going back a few years when they weren't very sophisticated. They had themes, like Only Fools and Horses or Monopoly and they had a basic set of features and nudges.
The trick when playing these machines was to know when to hold and when not to. Knowing this was critical if you wanted to get any of the big wins.
The feature was always a buzz with a chance of winning the £10 Jackpot.
And the music, OMG!, loud and catchy, you be at the bar humming along as someone play. Priceless.
Well those days have long past and my gaming attention has since turned to card games, mainly Blackjack and Texas Holdem Poker.
That's why I love going to Casinos and playing at online Live Casinos.
However more recently I've been introduced to online slots.
At first I just didn't get it. There's no interaction with the game, no skill required, you just make a deposit and press the play button.
I dabbled a bit but I just wasn't getting the buzz of the old days or what I get when playing cards.
UNTIL I was introduced to high variance slots like Montezuma & Raging Rhino.
I've been warned about these types of slots. They can eat your bankroll in a matter of minutes. No wonder Raging Rhino has the nickname of Raping Rhino. I've been shafted more times than I want to think about.
Montezuma is a 5 reel slot that has a special feature round that appears when 3 feature symbols appear across the 5 reels. The great thing about the feature round is the re-trigger feature. You can retrigger more free spins by getting two special feature symbols across the 5 reels and there is a multiplier of up to 10x that can be applied. That means any win will be multiplied by up to 10 times.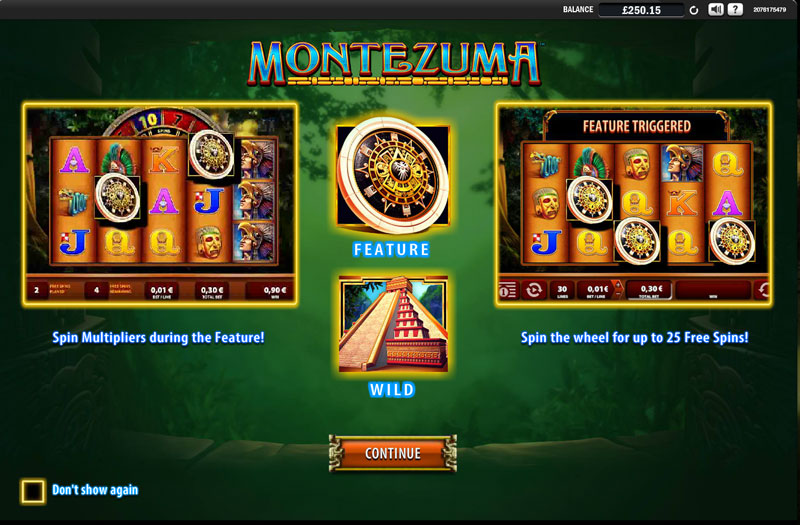 I find that the game can be quite streaky so generally start with my bets low at 0.30 a spin for about 25 spins. I get a feel for the game and whether i'm going to have a positive session or not.
I'll normally up my bet every 25 – 30 spins depending on whether I am hitting wins. Sometimes you can have loads of dead spins, say about 25. When that happens I sometimes increase my bet a lot more hoping that the game will start paying out. Sometimes it does, and some times it doesn't and I go bust.
What I'm looking for is the bonus round. But even when you hit that you're not guaranteed a big win. Sometimes you'll win less that 10x your stake. When that happens the bonus guarantee comes in and will pay out a minimum of 10x your bet.
I've had some great bonus rounds. On a 0.30 bet I've won over £500 in one session getting 83 free spins. It just went mad, I thought it was broken as I kept getting 25 respins at 3x and had a couple at 10x!
The video below shows a session I had today. I started on 0.90 a spin and wasn't really getting any where. Lots of dead spins and a bonus round that only paid the bonus guarantee. I decided to up my bet at one point to £2.10 a spin and well you'll have to watch the video to see what happened. The bonus round gets triggered at 2:00 minutes.