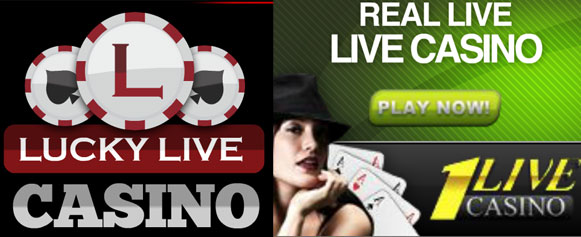 I got two emails this morning, one from Lucky Live Casino and the other from 1Live Casino. They both were notifying me that they had closed their casino and were migrating players to their sister site Fairway Casino.
Hello Neil,

How are you? Hopefully well! Today we have some exciting news to share with you in case you haven't noticed yet. As of yesterday, 1Live Casino officially migrated over to Fairway Casino. That means if you try logging into the 1Live Casino website, you will no longer be able to do so since the website will now automatically redirect you to Fairway Casino instead.

We know you might be wondering why this migration occurred. This decision was made for the sole purpose of maintaining the highest standards of quality and performance for both gaming and cashier platforms.

Fairway Casino has been in the online casino industry for several years and has achieved excellence in ways that only very few casinos can demonstrate. This is how we know you will be in good hands. So, without further ado, welcome!

Here are several reasons why this migration will benefit you:

SUPERIOR GAMES
MORE BONUSES
FASTER DEPOSITS
FASTER WITHDRAWALS
SUPERIOR CUSTOMER SUPPORT
MONTHLY CASH BONUS OF 25%
VIP PROMOTION PROGRAM

The migration process is quick and simple with only 3 steps to follow. Step 1, click on the following link to begin: https://www.fairwaycasino.com/landing-pages/migration-from-1lc

Instructions for step 2 and 3 will be available on the link above after you open it. If you have any questions let us know by contacting our live chat support or replying to [email protected], we'll be more than glad to assist if needed. Thank you for choosing Fairway Casino!

Sincerely,

Rod B.

Customer Support

Fairway Casino
I'm not that bothered to be honest. I didn't play much at either of the casinos as I actually preferred playing at Fairway Casino.
The games at 1Live Casino were streamed from land based casinos in Dublin, by Actual Gaming.
The quality of these in my opinion are poor when compared with the Land Based games from say Authentic Gaming or Wirex (Portomaso Casino) and the one roulette table that Evolution have at the Dragonara Casino in Malta.
The playing interfaces are superior, the streaming quality is better and the tables look less worn and tatty.
Unfortunately the only one I can actually play, because I'm based in the UK, is the one from Evolution. But again that's no great biggy as I'm more a Blackjack player than Roulette.