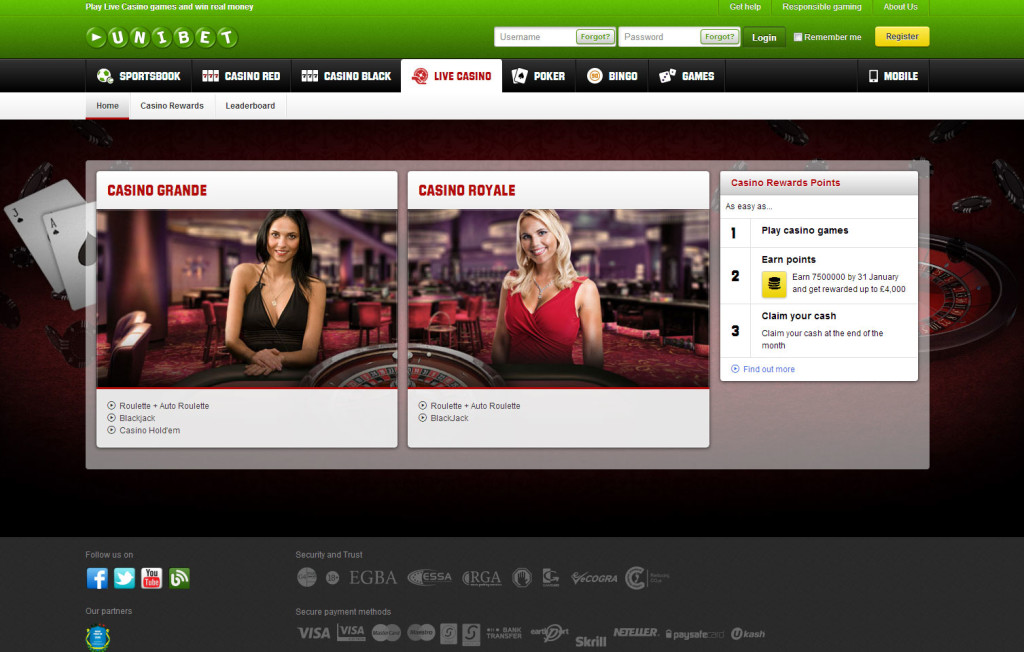 I've just started playing at Unibet Live Casino and there are a couple of things worth mentioning.
Firstly, I've been winning at Blackjack, nothing too big but I doubled my initial bankroll in about an hour, so I beat a retreat and withdrew all my winnings, yay!

Secondly, they have two live casinos, an Evolution one called Casino Grande and a Net Entertainment one called Casino Royale (why does that make me think of Pulp Fiction?). 

I really like the Evolution live casino and I'll do a dedicated post  to explain why later.
Thirdly, and if you're a fan of the Net Entertainment live casino you've probably been waiting for somewhere to open a 7 Seat Blackjack table.  Well Unibet have and it's a dedicated table.  Kudos for them being an early adopter and I think this will have Net Entertainment fans flocking to their casino as it's such an improvement over Common Draw Blackjack which was the only option before.
Word on the street is that Redbet live casino also have a Net Entertainment 7 seat table, so if you're looking for an alternative that pays withdrawals fast then this is a good option.