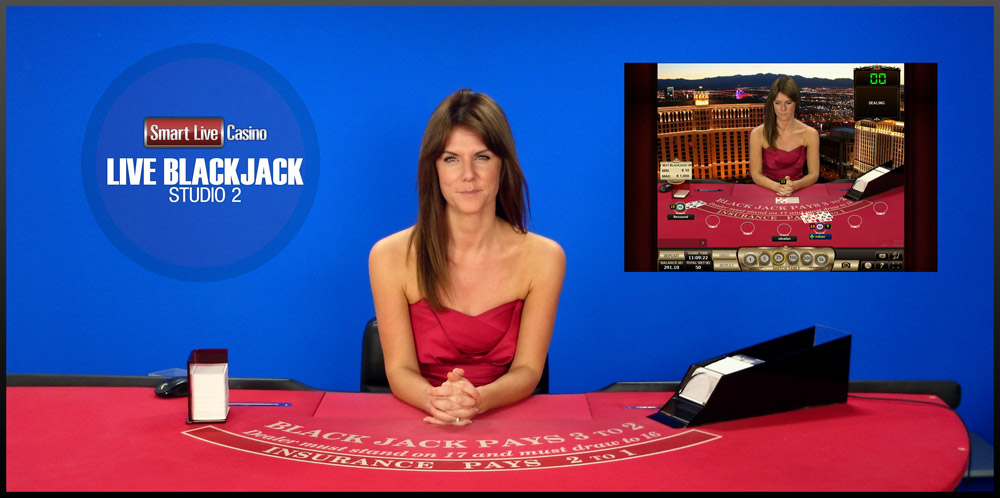 I've been a fan of Smart Live Gaming for a while and regularly visit the live casino Blackjack tables for a bit of a play.  They have a very different offering from the other live casinos I've played at.
I bumped into their head of marketing while I was at ICE. We talked about what developments were going on and their plans to add more games,the addition of Microgaming Live Casino and mobile casinos and their plans to expand in Asia and add the Entwine live casino & OneWorks Live Casino to their UK website.  It all sounded very positive.  I also had the opportunity to ask him some questions about some of the negative feedback I had read on a couple of the forums, www.casinomeister.com and www.gpwa.org.  He assured me that the problems of 18 months to 3 years ago were a thing of the past. Payments were now being handled swiftly and customer service was being treated with the care that it needed.
What happened next exceeded my expectations.  I got an invite to come along to their head office in London for a guided tour and to see their live casino studios.  Well this wasn't something I was going to pass up!
The Smart live Gaming offices are located in the High Holborn area of London and they are based on the 3rd floor of an office block squeezed between the underground station and Lincolns Inn Field.
The office was busy, but very quiet.  There were a few customer service staff (the majority of the customer service reps are based in Cyprus), marketing people and designers.  There were others but I wasn't introduced to them.  There were TV monitors dotted around the place showing the live Roulette streaming.
After a quick chat I was offered a tour of the live casino studios.
It wasn't quite what I was expecting, but I guess its explains why the service seems more personal when you're viewing it from your PC.
There were two studios, one for Roulette and one for Blackjack.  Baccarat is being added soon I was told.  The studios themselves are actually converted offices and what immediately struck me was that apart from the dealer there was no-one else in the room.  The rooms had lighting and a small remote controlled camera that faced the table and dealer. The rear facing wall was painted blue, so that images could be superimposed during transmission.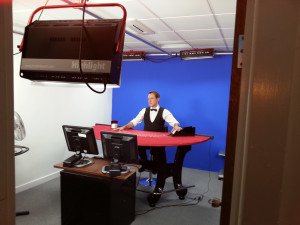 In the Blackjack room, there were two tables, virtually next to each other, which would explain why you can sometimes hear the other dealer. On the table side the dealer has two two screens which gives him information on who is playing and the chat so he can interact with the players.
The Roulette room was a lot bigger, basically because of the table and roulette wheel.  The setup was pretty much the same as the blackjack room, with lights, screen and cameras.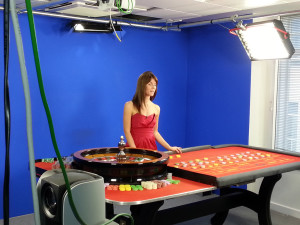 A separate room contained the monitoring and control room, where the games were being monitored in real time.  Software was being used to monitor the dealers, betting patterns, bet limits and chat and would provide alerts if anything needed to be investigated.  The controller was also responsible for escalating any issues that he could not resolve himself.
Automatic Roulette was also being streamed but this was behind a secured door so I didn't get to see it in operation.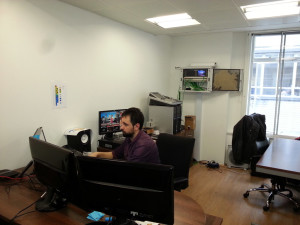 I was sort of a bit disappointed in the studios, thinking that there would be wires, lights and loads of people milling around.  The reality is that with modern technology and a bit of computer wizardry you can create pretty much any illusion you wish to without needing loads of people to keep it going.  I do the IT guys here a dis service as they keep the whole thing running on a 24 x 7 basis.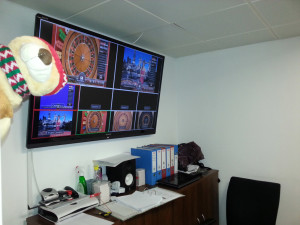 It was good to see the dealers and observe they way they work and I learnt that they do 8 hour shifts, 30 mins on and 30 mins off.  It looked hard work to me, but then I'm not used to standing in front of a camera and talking for 30 minutes solid while also dealing cards correctly or making sure the roulette is going well.  The other pressure the dealers have is that the roulette is streamed live on Sky Channel 863.
I really enjoyed my visit to Smartlive gaming, it certainly put some ghosts to bed and reassured me that they have a good operation going.  They certainly have plans to expand and many of them sound quite exciting.  They do have a fairly unique Live Casino proposition at the moment, the personal touch, with British dealers who are clearly engaged with the players is not really replicated anywhere else.  I would hate to see them lose this,  as it's their USP.  Because of this it suits high rollers and VIP's and they have a very active VIP and rewards program in place. But they also treat every player the same so if you like the personal touch then I'd recommend playing a few hands or spins at the Smart Live Casino try them out.